Space saver, convenient, and easy to use are some reasons to love this 17-in-1 facial machine. That's the reason I bought mine several years ago. At the time I got it directly from the manufacturers.
Since then I have used it at home for family members, in a salon room, and traveled with it for mobile clients. This purchase has been a great investment!
As a result, I want to share this review. I believe estheticians who would prefer to have everything as one unit will similarly be delighted with its versality.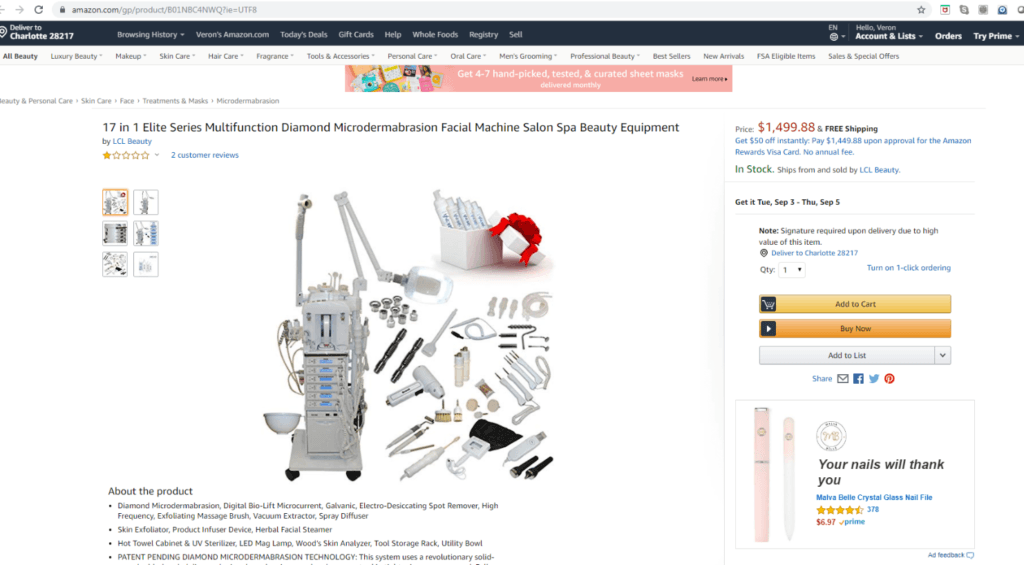 (As an Amazon Associate, I earn on qualifying purchases.)
Updated January 2023
This machine was available from both LCL Beauty and Amazon at the time I did the review. It doesn't seem to be available at this time.
However, I would like to still give readers the opportunity to find a similar machine that would be satisfactory. As a result, I will provide a link to the 9-in-1 Facial machine from Amazon.
In the meantime, I'm keeping this original review hoping it's not off the market for good. It would also be helpful if someone has access to a used one and wants to get feedback on it.
Overall Features | 17-in-1 Multitasker!
Product: 17-in-1 Elite Series Multifunction Diamond Microdermabrasion Facial Machine. (Please see the 9-in-1 Multifunctional Facial Machine which is quite similar.)
Sold by: Amazon
Brand: LCL Beauty
Price: $1,499.88 (This price is subject to change.)
Guarantee: 1 Year Manufacturer's Warranty
My Rating: 10
A Closer Look at the Features. | How About 17 to Start?
This multitasker, 17-in-1 Facial Machine, comes with…
Diamond Microdermabrasion Attachments.
Diamond Microdermabrasion (effective for acne treatment)
Bio-Lift Microcurrent
Galvanic Current Facial
High frequency
Electro-Dessicating Spot Remover
Natural Bristle Gentle Exfoliating Rotary Brush
Vacuum Extractor
Spray Difuser
Skin Exfoliator
Product Infuser Device
Facial Steamer with Ozone
2-in1 Ultraviolet Sterilizer
Also a Towel Warmer
5x (16 Diopter) Magnifier Lamp
Wood's Lamp Skin Analyzer
Utility Mixing Bowl
Tool Storage Rack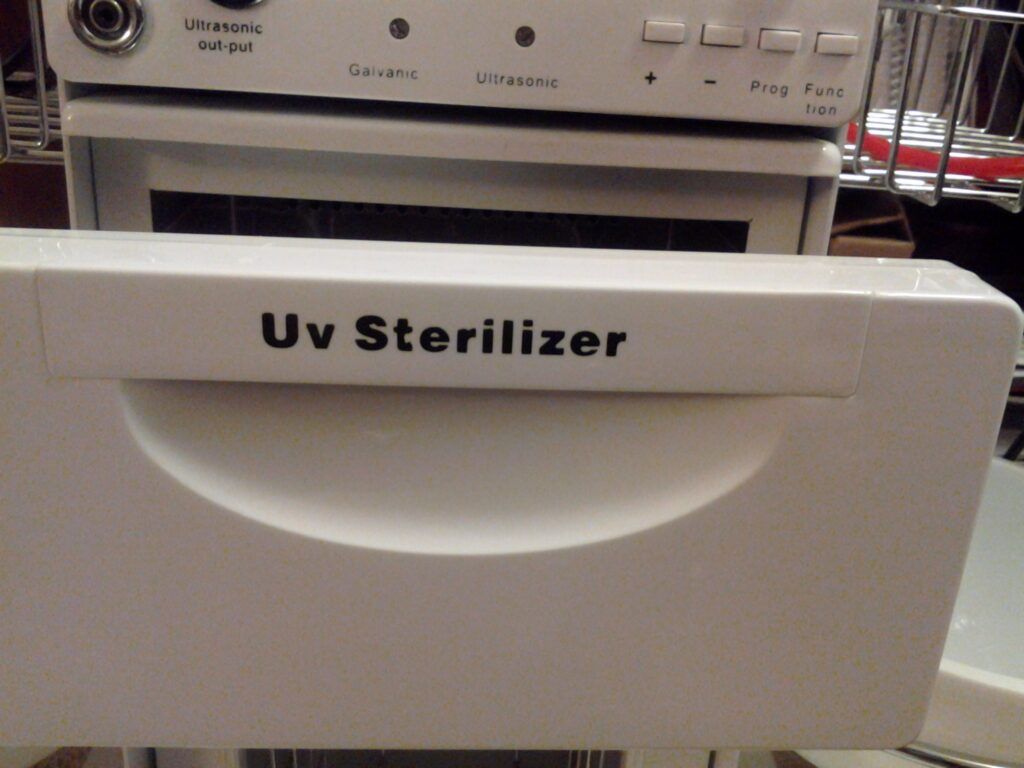 Bonus: Free Skincare Kit ($175 value)
Although a manual isn't physically included, one will be sent to you by email.
What Are the Benefits? | We'll Look at 17.
Here are 17 reasons to love your multifunctional machine (Compare this with the 9-in-1. This has similar features.):
This combo is a great space saver. It means you'll appreciate how little space it takes up.
It's easy to assemble. Just download the manual or follow the chart that comes in the package.
It saves time; time is money! In other words, you don't have to set up different types of equipment.
Enhance your clients' experience with a warm towel within easy reach.
Easily sterilize your implements right there in front of you. This also saves you time.
All attachments are neatly stored on the unit. This is like your one-stop shop.
How about the benefits of a microdermabrasion wand. You also have a separate skin tightening wand on the same unit!
Add herbs and essential oils for a more relaxing and beneficial experience.
It's also great for a mobile business. All you need is a little manpower and you're good to go.
The price is right. So when you add up all the equipment separately, you'll see the savings.
It makes you stand out as a smart buyer. So others will respect you for your wise decision.
Ozone steam helps to loosen dirt particles. It also removes excessive oils from the skin, and unplugs pores.
Excellent light and magnifier. This dual feature with flexible (and removable) arm gives better visibility.
How about lockable wheels! This allows it to be moved around easily. In addition, it locks for safety.
Get an entire skincare line free of cost! This is an additional benefit to add to your business.
Check out your manual online. This helps to save the trees!
A 1-year manufacturer's warranty. It will give you peace of mind.
Remember to check out the 9-in-1 Multifunctional Facial Machine HERE.
Why It Is the Right Facial Machine? | For You and Your Business.
Take its features and benefits into consideration. This makes it a great fit for small, midsize, and larger salons and spas. In light of all this, where do you fit in?
For example, you may be a small business with one esthetician working. This is a phenomenal value in more ways than one.
That's because limited floor and countertop space is usually a problem. However, with this equipment, that's one less thing to stress over.
On the other hand, you may be midsize with one or more estheticians. This could be your primary machine, especially if there's no need for more than one set of its many attachments.
Larger businesses may not be concerned about saving space as much as other businesses. In any case, space could still be a concern with multiple equipment.
In other words, it doesn't matter what size your business is. There are also additional features you'll find beneficial.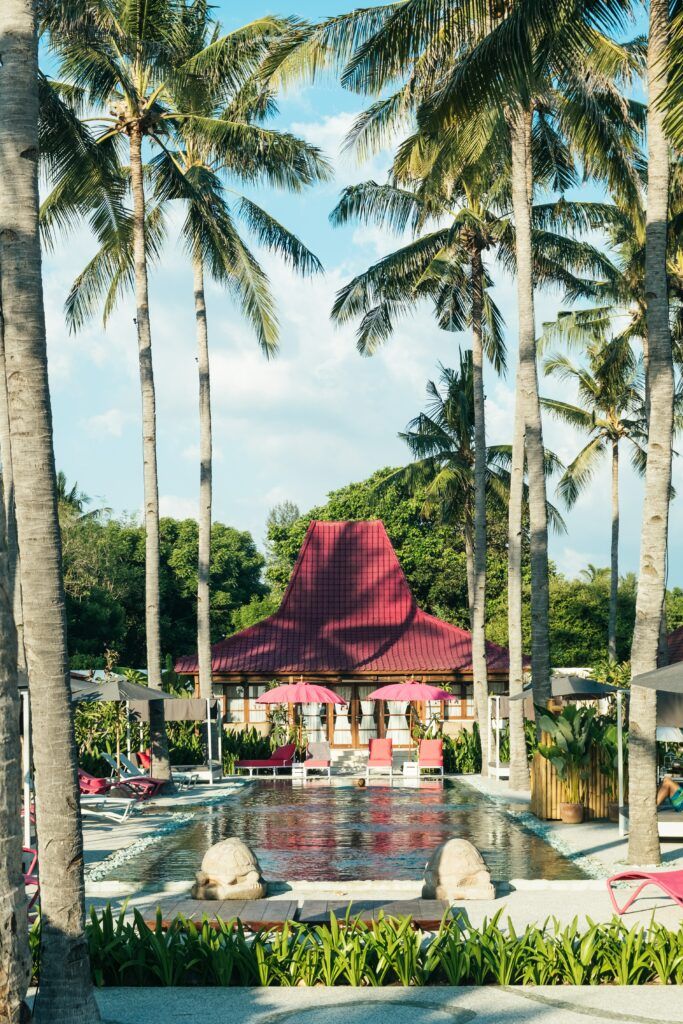 Facial Machine: This Sums it Up.
So here's the thing: You are a licensed esthetician with limited space, a midsize business, a large salon or spa. It's a given that facial equipment is critical to your business.
Consequently, a great place to start is by looking at features and benefits. The 17-in-1 multifunctional machine doesn't have to be your only pick. Due to its functionality, it will outshine many of the others.
In the meantime, until the 17-in-1 becomes available, please CLICK HERE to check out the 9-in-1 Multifunctional Facial Machine from the same manufacturer.
We can conclude that any size salon or spa is the right size to welcome this multitasker into the family.
If you are an esthetician trying to make a decision for a functional facial machine, I hope this review has helped you in some way.
(As an Amazon Associate, I earn on qualifying purchases.)
Feel free to leave your questions and comments below. I will do my best to address them.